Things to Do in Casselberry Florida
Enjoy These 11 Wonderful Things To Do While Vacationing In Casselberry FL
Part of Seminole County, Casselberry FL is a beautiful little city that is part of the greater Orlando area. Even though most of our time is spent doing sprinkler repair in Casselberry, we love this town. It is home to many parks and places of interest. The city is host to Lake Kathryn and Lake Howell. Perhaps you plan to visit the area or are in Orlando or Kissimmee looking for a different type of adventure. This gorgeous city in the Sunshine State is a great place for family fun, and the following attractions and things to do are adventures you might want to take.
Secret Lake Park
Secret Lake Park is located at 200 North Triplet Lake Drive, and it is considered to be the top attraction in the Casselberry area. It is a wonderful place to relax and enjoy a family picnic, and there are also plenty of activities to enjoy. You can play racquetball or tennis, rent a canoe, hit the walking trails, play basketball and softball and much more. Reviews also say that Secret Lake Park is a dog-friendly park.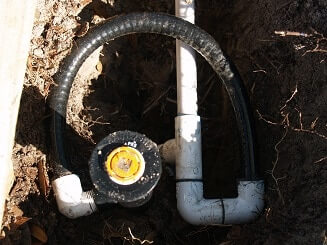 Deer Run Country Club
Would you also like to play some golf? If so, Deer Run Country Club is a great place to visit, and it is located at 300 Daneswood Way. Deer Run Country Club also features a dinner buffet. Play 18 holes or golf and then stop in for a family dinner or a meal with golfing buddies. Wednesday night is said to be the best time to visit this country club, so plan out your itinerary accordingly.
Amaya Papaya
Are you traveling with little ones? This next attraction is a place for them to enjoy. It is called Amaya Papaya, and it is an adventure zone for young kids. Parents like to host birthday parties there, and reviews say that the center is a great place for kids to expend some energy. You will find Amaya Papaya to be spacious and clean, and parents also have room to relax as well. Amaya Papaya features quite a few toys and activities for kids to enjoy, so this stop will be a blast for them.
Bowigen's Beer Company
Now it's time for an adult adventure, Bowigen's Beer Company. Located in the Baer's Furniture Plaza at 1014 SR 436, Bowigen's Beer Company is a great little local brewery to visit. You will get to enjoy some great brews. Food isn't served there, but wings, pizza and more are available from restaurants in the same shopping center. This brewery features a very relaxed and laid back atmosphere according to reviews, and one of the favorite beers on tap is the Tropical IPA.
Total Zen Float
Next up is Total Zen Float, and it is a unique experience for sure. Located at 1548 Seminole Boulevard, Total Zen Float is all about flotation therapy. Reviews describe it as the experience of being inside a mother's womb. The center is also devoted to yoga. People that have experienced the Zen Float Room say that others will want to try it again after going the first time. It is one of those experiences that you might not be able to try anywhere else.
Blast Studios
The next place of interest to visit in Casselberry is Blast Studios. Located at 922 State Road 436, Blast Studios is a place where you can do the painting. The inside of the studio is also a sight to see. Are you ready to take an oil painting class and create a masterpiece? Ink in a few hours for this experience the reviews say, and guess what, you even get a glass of wine, too. Talk about getting the complete experience as you have the artist in you brought out.
Emma's Sweets
You are also going to want to stop by a gift and specialty shop called Emma's Sweets. It is located at 1015 State Road 436, so it's not far from Blast Studios at all. This is a great place to stop by and pick up some special treats while you are vacationing in Casselberry FL. Just imagine what all you will find there are Emma's Sweets.
Blarney Tavern
Blarney Tavern is also a popular spot to stop by while on vacation. Blarney Tavern is also on State Road 436. Perhaps you visit Bowigen's Beer Company one day and Blarney's Tavern on another day. You might as well relax and enjoy some brews while you have the time off. Experience the relaxing atmosphere of Blarney Tavern, and see if you don't get to mingle with the locals and learn even more about Casselberry.
Ancient Art Massage
Ancient Art Massage and Bodywork is another unique and interesting place to check out. Is it time to get a professional massage? Perhaps you could pair your visit to Ancient Art Massage and Bodywork with your visit to Total Zen Float. Reviews say that you will like the ambiance of this place and the professionalism of the staff. You shouldn't have any problem getting an appointment because people say that the place is open late for extended hours. That makes booking your vacation massage quite easy.
Casselberry Golf Club
There is also another place in Casselberry for playing 18 holes of golf. If you are up for another round, or you just want choices, Casselberry Golf Club is the place. It is located at 300 South Triplet Lake Drive. It is supposed to be a really nice course, and it is affordable to play a round of golf there, too. Get all the golfing in that you can while vacationing in Casselberry FL.
Holly and Dolly's
You have one more adventure that awaits you. Do you like playing beer pong? Grab your golfing buddies and head out to Holly and Dolly's Beer Pong, located at 500 State Road 436. It sounds like a place for one last hurrah before you have to leave and head back home.
Just don't be hung over for the trip back. Maybe golfing, a trip to Zen Float or a massage would be a better adventure for your last day of vacation. One thing for sure, you are going to enjoy these 11 top things to do in the beautiful little city of Casselberry FL.