Things to Do in Apopka Florida
Amazing Things To Do In Apopka FL
Everyone wants a fun vacation. No one wants to go out to a swamp and try to enjoy the sweltering heat. We don't just repair sprinklers in Apopka, we play here too! Unfortunately, many people think that's all they can see in Florida. If it's not sweltering swamps full of dangerous wildlife, it's huge cities which cost half of a fortune to enjoy.
However, Florida has plenty of places that offer fun vacations in gorgeous environments. It may be hot, but it's certainly not a swamp unless you want to visit such a place. There are beautiful state parks and other fun things to do, especially if you want a relaxing vacation experience. Where? Apopka, Florida, of course!
What To Do In Apopka Florida
The beauty of Apopka is the small-town feel with the beauty of nature all around you. Many of the more amazing locations are state parks and those that aren't state parks have a beauty all their own.
Decompressing After A Trip With Kids at Apopka Station
Anyone who's traveled with small children knows how hard it is for them to sit still. Whether you drive or take some form of transportation, keeping
children cooped up in a small area for hours at a time can lead to frantic, frenzied children!
Apopka can help with Apopka Station. It's a city park made for quaint family get-togethers and children who need to run and play. There are a number of play structures children can climb on, rubber matting to protect them should they fall, and grills and picnic tables to enjoy a grilled dinner.
It may not seem like much but to any parent desperate to let their kids get their frenzied energy out it's the most beautiful place in the world.
Clarcona Horse Park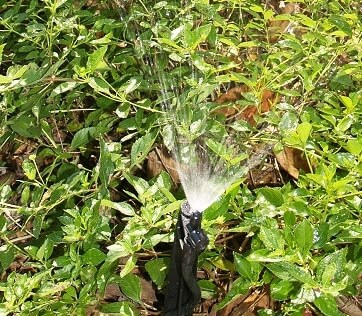 The romantic image of horseback riding is an image burned into everyone's mind. Some people don't like horses, but for those who do the idea of riding one is amazing. Horses are expensive, housing them is expensive, so it's hard to find regular access to horses.
You still need your own horse if you want to ride one at Clarcona Horse Park, but you can see professional equestrians training their mounts throughout the day. It's a public park, so many of the riders bring their own horses. Thanks to this fact, you can often find friendly people who will gladly tell you all about their horse. Adults and children alike can sit and watch in joy as they see horse and rider perform amazing feats of athleticism.
Kit Land Nelson Park and Magnolia Park
While these parks are similar to each other, there are a number of differences people overlook. They both offer a variety of fields for sporting events. If you're looking for places for kids and adults to play, either one will work.
However, if you're looking to play racquetball or tennis while the children run and play, you want Kit Land Nelson Park. It's a park that has rich city history, as well. It's named after the sister of Apopka's longest-serving mayor!
Magnolia park is where you go if you want a campsite with multiple sporting fields. The park offers basketball and volleyball courts, as well as baseball fields! And of course, the campgrounds is surrounded by gorgeous nature and wildlife. If you want a true outdoors experience, Magnolia park is the place to be!
Rock Springs Run State Park
Perhaps the number one tourist attraction in the area, Rock Springs Run state park offers everything you could want in an outdoors experience. It has campgrounds, which almost goes without saying. But it offers so much more than simply a place to camp.
You can easily plan a day trip to Rock Springs Run without any plans to camp. They offer canoe and kayak launch points, as well as places you can rent a canoe and enjoy the river for the day. There are also places you can rent tubes! Rather than paddle down the river you can lay back on a donut of inflated rubber, keep a cooler full of cold drinks on a smaller tube next to you, and relax as you travel down river to finish out the day.
If tubing, boating, or swimming isn't your thing then you can travel down some of the 17 miles worth of hiking trails! You can look for wildlife native to the park such as the Florida scrub jay, indigo snakes, or even gopher tortoises. Be careful, though! Florida black bears also make their home in the park, and you don't want to get their attention!
The park is only open from 8 am to 6 pm, but if you're using the campgrounds then you're allowed to stay there. Rock Springs Run really is one of the best places in Florida if you want to enjoy the great outdoors. Of course, you can't get to the campsites in Rock Springs Run state park by going directly to Rock Springs Run.
Wekiwa Springs State Park
If you want to camp in Rock Springs Run, you have to start at Wekiwa Springs. There, you can rent a canoe or a kayak and travel down the river. Of course, if you're not looking to camp, you can rent a canoe and simply enjoy the river sights!
Tubing At Kelly Park
For those who want the fun of swimming and tubing in the great outdoors but don't want to bother with camping, Kelly Park is where to be. Kelly Park is the home to Rock Springs, and the Rock Springs Run is a trip down the stream. Starting from Rock Springs, you simply float on a tube to the swimming area.
Park rangers do advise people to be careful, however. Since the area is a natural wildlife reserve, the occasional alligator or crocodile may be seen. There are alerts when animal sightings are reported, so it always pays to listen to the park rangers!
At the end of the day, Apopka is the place to be if you want to enjoy the great outdoors. From the local to the state parks, you can find a dozen and a half ways to enjoy nature.