All About Orlando Florida
What You should Know About Orlando Florida
No visit to Orlando Florida is complete without a visit to Disney World, Universal Studios, Epcot Center and other similar attractions, however, there are other great areas to visit when you're in the Orlando area.
One of the favorites is the flea market that is located just outside of Kissimmee – Orlando area. Before you spend money on souvenirs, pay a visit to this flea market.
Resplendent with theme park gifts for a fraction of the price, you're sure to find a few great deals here. No need to travel all over the theme parks to find your favorite souvenirs, you'll find them all within these neatly kept buildings.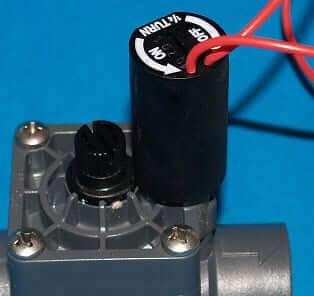 Set up like a storage unit these buildings are interlinked and you can visit one great shop after the other. You'll even find some great restaurants within. Bring some cash (not all places accept plastic) and don't forget to stop in at the suitcase and backpack booth first, you'll need something to put all of your newfound treasures in.
There's something for everyone in this flea market. Young to old and any collection that you have is to be found within these doors. Plenty of free parking makes this a must-see destination.
If you're into volunteering, stop in at Give Kids The World where children with life-threatening medical conditions are given a royal treatment.
Here, children from around the world are invited to spend a week of uninhibited fun. Guests are treated to a full array of activities including a two bedroom suite with a kitchenette and jacuzzi tub.
Volunteers run the center and guests have their choice of several swimming areas that are all handicap accessible. Carousel rides are ongoing and there is the Castle of Dreams to see as well.
If you're into cooking, they are always looking for volunteers and groups to volunteer at the Ginger Bread House where breakfast and dinner are served free of charge to the guests.
Guests have their own laundry facility in each suite as well so there's no need to pack a lot of clothes when visiting.
Volunteers can inquire at the office as to how they can jump in and help. There's nothing like the feeling of giving back to a child who has a life-threatening illness and their family.
Game rooms, train rides, and free theme park tickets are all the rage here. Kids of all ages will enjoy their stay and talk about it for the rest of their lives. From the moment you disembark from the plane to arrival at the gates of Give Kids The World, you're given the royal red carpet treatment.
So next time you're in the Central FL area, remember, there's more to the area than just the Disney World theme parks. Expand your horizons and explore the region.
You'll love seeing the other sights of the area and exploring the region. If you've never seen a white alligator, this is the region that you can see one in. Orlando Florida has many great sights to see.